A6 / S6 / RS6 Avant - C5 - od 1997
Alloy wheels for Audi A6 C5 Avant
Audi A6 C5 is a car produced since 1997. The Audi A6 Avant version, also known as a station wagon, is quite popular among buyers.
History Audi A6 C5 Avant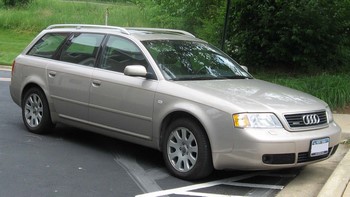 In the estate variant, the amount of space and place in the car increased significantly. The car has become a family car with a very large, roomy trunk. In 2001, the model underwent a facelift, but the changes concerned headlights and new bumpers. An interesting fact is that the Audi A6 C5 received 3rd place in the Car of the Year 1998 and was awarded by the Car and Driver magazine.
Wheels Audi A6 C5 Avant
The car should look good both in summer and winter. For the winter, 16 rims work great, while larger sizes like 18 rims will give the car a distinct look. In our offer you will find tailored to your visual and technical needs. We will offer you appropriate alloy wheels and steel wheels for winter and summer and advise on the size and size of wheels.
... (show more)
... (hide)