3 (E46) - od 1998
Alloy wheels for BMW 3 E46
BMW 3 Series referred to as E46 was designed for the needs of many automotive markets in the world. E46 was made for 12 countries, including Thailand, Malaysia, Mexico, Vietnam, Indonesia, China, Egypt.
History BMW 3 E46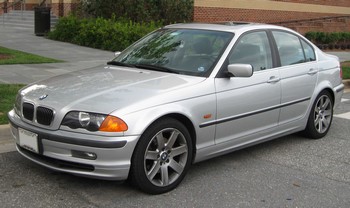 The BMW E46 made its debut in 1998. As for the appearance of the car, the model has changed a lot over the years. The model's shapes have become more delicate and streamlined. The BMW E46 has appeared in many body types. There was a choice of a 4-door sedan, 5-door station wagon, hatchback as well as a coupe and convertible. In 2001, the BMW model underwent a face lifting. As for the coupe and convertible, they had a face lifting in 2002. The car was appreciated all over the world. Throughout the production period it was in the top ten according to the magazine "Car and Drive". The best engine in the 3-series was hailed as a 2.8-liter gasoline engine. The BMW E46 ceased to be produced in 2007.
Wheels BMW E46
We offer approximately 1,500 models of alloy wheels with accessories. In addition, steel wheels and tires were also introduced for sale. Our products are of high quality for a very reasonable price. The rims in sizes 15 to 19 inches fit the BMW E46. We also match summer tires, winter tires or all-season tires with steel or aluminum rims. Our team of consultants will answer all your questions and help in the selection.
... (show more)
... (hide)
Vehicle brands