3 (F30) - od 2012
Alloy wheels BMW 3 F30
The BMW F30 is a model from the 3 series and it is the 6th generation of the model from this series. The model on the automotive market appeared at the end of 2011. The BMW F30 has gained a lot of fans and customers from the very beginning.
History BMW 3 F30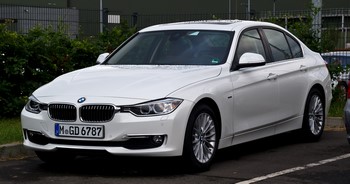 The buyers are attracted to the sporty and elegant body, which is characterized by aesthetics and dynamics. Each car interior of a German company has common features and is also connected by the quality of materials used. There is order and order in the cockpit, the most important functions are very easily accessible and visible. BMW F30 offers 7 engines in the power range 116-306HP. The new BMW 3 Series brings together a sporty temperament with driving comfort. The car has been equipped with the latest technologies and innovations to facilitate driving, e.g. reversing cameras, lane and blind spot control systems, braking assistant and cruise control.
Wheels BMW F30
You can find aluminum wheels for BMW F30 in our store. We sell in an online store and in stationary stores in Warsaw and Gdansk. The rims are secured and carefully packed. In addition, the packages have insurance, and the courier we work with ensures very fast delivery. We offer 1,500 wheel designs, so BMW F30 owners will find something for themselves.
... (show more)
... (hide)
Vehicle brands