4 Coupe (F32) - od 2013
Alloy wheels for BMW 4 F32
The BMW F32 is the first car in the 4 series. It was constructed and manufactured as the successor to the BMW E92. The new F32 is much longer and has a much longer wheelbase. Thanks to this, an ideal weight distribution was obtained, which equals 50:50, which guarantees excellent driving properties.
History BMW 4 F32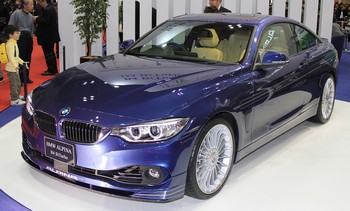 The premiere of the German brand model took place during the "North American International Auto Show" in 2013. The BMW 4 was initially produced in the coupe version, but at the end of 2013 the BMW 4 Convertible F33 and the M4 version appeared on the market, and already in 2014 the 4-door version of the Gran Coupe F36 was released. The interior of the car looks very good. Designers have kept the balance between the car's sporting character and elegance. Clear clocks and comfortable armchairs guarantee an extremely pleasant ride.
Wheels BMW F32
Dynamic, sporty, elegant - all these epithets define the new BMW F32. All these features will emphasize the well-chosen alloy wheels. In our store's offer you will find designs dedicated to the BMW F32. Patterns are available in sizes from 13 to 23 inches. We will also match winter tires and summer tires for selected rims.
... (show more)
... (hide)
Vehicle brands