4 Gran Coupe (F36) - od 2014
Alloy wheels for BMW 4 Grand Coupe (F36)
BMW 4 Gran Coupe (F36) - 5-door version of the sports coupe previously introduced.
History BMW 4 Grand Coupe (F36)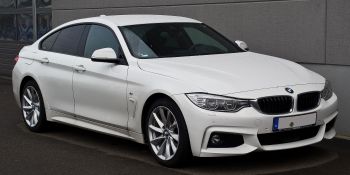 In 2014 BMW decided to enlarge the offer with a lift back body model, where the tailgate opens with the glass, but unlike a coupe, the vehicle has a total of 5 doors. The Gran Coupe F36 is a great alternative for drivers looking for a sporty driving experience combined with the functionality of a sedan. The body provides outstanding visual value and carries a great driving experience. In addition to the suspension, which gives driving pleasure and good traction, engines with macs up to 306KM in gasoline versions and 313KM in diesel engines will take care of our impressions. Somewhat calmer drivers and expecting high economy can also opt for the 143HP version obtained from diesel fuel combustion. The car, despite the larger space for passengers compared to the coupe, has kept a trunk volume of 480l. The vehicle is offered with rear-wheel drive as well as with the xDrive system, which means nothing but two-wheel drive.
Wheels BMW 4 Grand Coupe (F36)
Our store offers a wide selection of rims that fit the BMW 4 Gran Coupe F36. Each customer will find a pattern that will appeal to him and emphasize the appearance of the vehicle. In our offer you will also find TPMS sensors.
... (show more)
... (hide)
Vehicle brands