5 (E39) - od 1995
Alloy wheels for BMW 5 E39
The BMW E39 is part of the 5 series and is the fourth generation of the model in this series. The model appeared on the automotive market in 1995 and its predecessor is the BMW E34.
History BMW 5 E39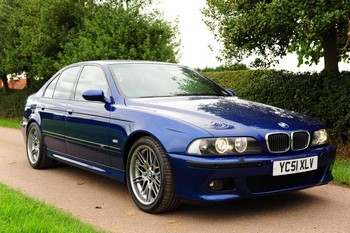 The BMW E39 appeared as a sedan, but in 1997 the station wagon model was launched. In 2000, the model underwent a facelift to get a younger and more modern car look. This was achieved by changing the front and rear headlights, halogens and changing the shape of the bumpers. The famous lens lights with "Angel Eyes" rings were used. As for the choice of engines it was quite big. There were 10 gasoline engines to choose from and 4 diesel-powered. In 1998, the M5 version appeared on the market. It was a sports car with impeccable appearance and shocking 400KM engine power. The last copies left the factory in 2003 and then the successor to the market appeared on the market, it was the BMW E60.
Wheels BMW E39
The company "LadneFelgi.pl" specializes in the sale of aluminum and steel rims and tires. The rim manufacturer is Racing Line. They are produced by the low-pressure method, which guarantees high quality and durability of the product. Confirmation of high quality is a 36 month warranty against defects caused by the fault of the manufacturer. It is worth noting that BMW E39 rims are a good quality product at an affordable price.
... (show more)
... (hide)
Vehicle brands