7 (E65) - od 2001
Alloy wheels for BMW 7 E65
The BMW E65-66 model belongs to the 7 series and it is the 4th generation of this series. The predecessor of this model is the BMW E38. The car premiered in 2001, but only a year later the car was on sale. The model is available in 3 factory designations E65, E66 and E67.
History BMW 7 E65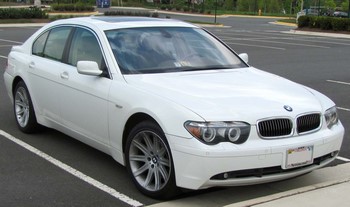 The E66 version means the extended version, while the E67 is also extended, but it is also armored. The BMW E65 aroused various emotions because it differed from previous generations. In 2005, a decision was made to soften the silhouette of the car and to modernize the engines. The 7 series has a range of 10 engines. 231-444 HP gasoline engines and 217-330 HP diesel engines. An automatic transmission was fitted to each engine variant. The iDrive system was also premiered in this model. The last copies of this generation went on the market in 2008.
Wheels BMW seria 7 E65
Our products, both steel wheels and aluminum wheels, are intended for summer and winter use. The method used for alloy wheels - the low-pressure method - guarantees the best product quality. The BMW E65 rims emphasize the uniqueness of the car and give it an exclusive look.
... (show more)
... (hide)
Vehicle brands