C3 Hatchback I - od 2002
Alloy wheels for Citroena C3 I
Citroen C3 is a city car that belongs to the B segment. It was manufactured until 2002. The C3 model is recognized as a family car.
History Citroena C3 I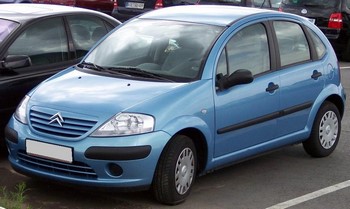 The car has been very successful, the main designer of this car is Donato Coco, he is the director of the department dealing with the style of Citroen cars. Its appearance refers to the Citroen 2CV. Citroen C3 is also available in a convertible and mini van version. The second generation of this model has also been on the market since 2010.
Wheels Citroen C3 I
You will find aluminum wheels for Citroen C3 I in our offer. Alloy rims have a guarantee and certificates. You can also buy Pirelli tires or Nokian tires in our store. We sell approximately 1,500 wheel designs in sizes 13 to 23 inches. The offer also includes rims for Citroen.
... (show more)
... (hide)
Vehicle brands