C4 Hatchback II - od 2010
Alloy wheels for Citroena C4 II
The second generation of Citroen C4 was manufactured in 2010. The model had its first debut in Paris during the International Car Show. This is the latest and current generation of Citroen C4.
History Citroena C4 II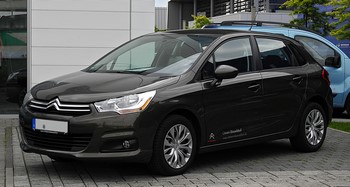 As for the appearance of the car, it is very similar to the first generation, but it has elements in its construction that refer to the C5 model. The floor plate on which the C4 II was built comes from the C4 I model, although it has undergone some modifications before being installed in the second generation. Citroen C4 II occurs only in one version of the body, it is a five-door hatchback. However, in 2011 the production of Citroen DS4 started, which is a sports version of the Citroen C4 II, and in 2012 the C4 Aircross model was created, whose body is more off-road..
Wheels Citroen C4 II
Aluminum wheels for Citroen C4 II will add a car of character and urban style. We also sell steel rims. The largest size for Citroen C4 are 17 rims. Without a problem in our store you will find both rims and tires for your car.
... (show more)
... (hide)
Vehicle brands