FIESTA Hatchback VI - od 2008
Alloy wheels for Forda Fiesta VI
At the beginning of 2002, the sixth version of the Fiesta model began to be produced. The Ford Fiesta resembles Focus. In 2005, a face lifting was carried out.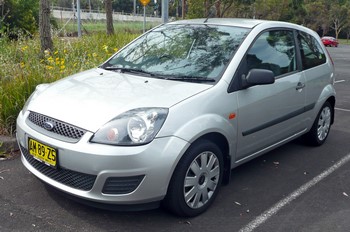 During this procedure, the headlights and bumpers were changed, as well as the interior of the car changed. Ford Fiesta VI boasts a large number of drive versions. The Ford model production ended in 2008. Then the seventh generation of the famous Fiesta appeared on the market.
Wheels Ford Fiesta VI
Aluminum wheels in addition to many technical properties, also give visual benefits. Rims 17 give the car a sporty character, while rims 15 give the car a delicate look. Also on sale are tires from manufacturers such as Pirelli, Nokian, Goodyear and many others. In our assortment you will definitely find the perfect model for the Ford Fiesta VI.
... (show more)
... (hide)
Vehicle brands