FOCUS III - od 2011
Alloy wheels for Forda Focusa III
Ford Focus is a passenger car, production production made in 1998. Focus is the successor to Ford Escort. Stylists created a car with round bodywork and cockpit lines, while engineers constructed an innovative multi-faceted rear suspension.
History Forda Focusa III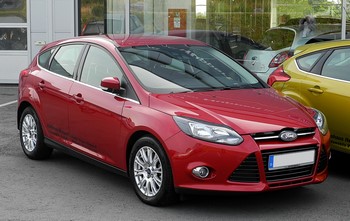 By 2014, three generations of this model were released. The third generation began to be produced in January 2011. To the surprise, the American version of this model does not differ from the European one. The Focus model became the best-selling car in the world in 2012. In 2013, the German factory initiated the production of Ford Focus Electric with electric drive. Focus III underwent facelift in 2014, the front part of the body was changed. It alludes to the Mondeo and Fiesta models. Power units have also changed.
Wheels Ford Focus III
Racing Line alloy wheels guarantee 100% customer satisfaction. 17 rims will perfectly match the Ford Focus. For Ford model, fit rims in sizes d 16 to 20 inches. Our products are sold throughout the European Union, we also send goods outside of Poland.
... (show more)
... (hide)