JAGUAR
Alloy wheels for JAGUARA
The Jaguar company was founded in 1922 by William Lyons. The Briton was a sports car manufacturer and produced exclusive limousines that first served as S.S. This name took on bad associations during World War II, which is why since 1945 all Lyons cars have been named Jaguar, the name comes from America's biggest cat.
History JAGUARA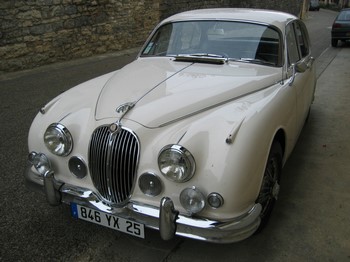 In the first years of sales, Jaguars were at a much lower price than the competition. Established since 1938, Jaguar S.S.100 was 395 pounds. The car had a sporty character and could accelerate to 164 km / h. Jaguar did not produce exclusively for the production of sports cars. An example can be S.S. 1.5 Liter Saloon. The limousine was comfortable, it was a four-door limousine.
Due to World War II, Jaguar temporarily ceased production. New models were produced after the war, and the brand size rose significantly when William Lyons became the owner of the Daimler Motor Company in 1960. The company was tasked with delivering cars to the English royal court. Since then, Jaguar cars have become luxury cars.A year later, the Jaguar E-type appeared, which to this day remains the iconic brand. The engine used in it also deserved praise and attention. In 1989, Ford became the new owner of the brand. Unfortunately, the Jaguar brand did not repeat its successes anymore. Participation in the Formula 1 team of Jaguar Racing in 2000-2004 did not help.
As a result of the crisis experienced by the American company in recent years, Jaguar was put up for sale. In 2008, the Indian group Tata bought it. Since then, the brand has achieved a steady increase in sales. This is due to the seventh edition of the XJ model, which ended with the style of its predecessors. Now the shapes of this model very well suit the predatory character of the American cat.
Wheels JAGUAR
They are most often sold to the following JAGUAR models: S-Type, X-Type, XF, XJ.
A wide range of models of aluminum wheels for Jaguar. Racing Line wheels have certificates and a 36-month warranty. Call, ask and we will help you choose alloy wheels and tires suitable for your car.
... (show more)
... (hide)