CHEROKEE SUV KL - od 2013
Alloy wheels for Jeepa Cherokee KL
Jeep Cherokee KL is the second generation of a small crossover with great off-road capabilities.
History Jeepa Cherokee KL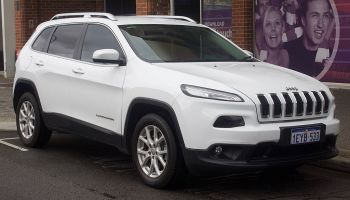 After the great success of the KJ version, the American car maker decided in 2013. for the presentation of the redesigned and modernized version of the vehicle. Cherokee KL, like its predecessor, stands out stylistically quite well from the crowd. The main reason for this are the unusual narrow lights and the unusual pattern of the front grille. The car is slightly longer than its predecessor, which significantly improves the comfort of travel, offering more space to cabin passengers. Jeep can be equipped with one of three possible versions of all-wheel drive, however, each version has the option of detaching the rear axle to reduce rolling resistance and improve combustion. Cherokee KL can be equipped with engines from 184 to 271HP. Crash tests gave the car a high 5 star rating.
Wheels Jeep Cherokee KL
Stand out from the crowd Cherokee KL body, it is worth equipping with high-strength rims, which will further improve safety when off-road. In our store we offer alloy wheels with excellent parameters, the quality of which is confirmed by a 3-year warranty.
... (show more)
... (hide)