GRAND CHEROKEE SUV IV - od 2010
Alloy wheels for Jeepa Grand Cherokee IV
Jeep Grand Cherokee IV is the next generation of the car, which is almost a symbol of off-road and combined with luxury.
History Jeepa Grand Cherokee IV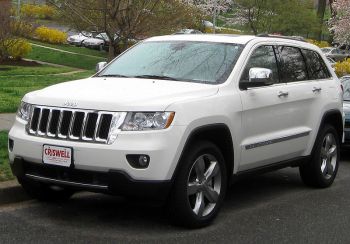 Jeep Grand Cherokee IV is marked by the manufacturer with the code name WK2. This car first saw the light of day in 2010 in New York. This model is a continuation of the current massive style, which is almost immediately associated with indestructibility. Of course, designers have slightly updated the shapes to follow trends. The interior of the Grand Cherokee of course offers rich furnishings and an exclusive look thanks to leather upholstery and wooden accents. The body itself was found to be very safe during crash tests conducted by IIHS. Off-road capabilities, of course, have evolved along with the exterior, which is why the car has gained several driving modes tailored to individual surfaces. The engineers also took care of the wide range of propulsion units available at Grand Cherokee. Their powers reach from 290KM to even 707KM in the most powerful version called "Trackhawk".
Wheels Jeepa Grand Cherokee IV
Although the manufacturer factory fitted the car with rims with a size of up to 17 inches, in our store you can equip your Jeep with wheels with a diameter of up to 22 ". This option will give a unique look and improve the amazing line of this vehicle.
... (show more)
... (hide)
Vehicle brands