CEED III - od 2018
Alloy wheels for KIA Ceed III
KIA Ceed III is a car belonging to the C segment, based on a completely new floor plate called K2. This platform was previously used to build the Hyundai I30.
History KIA Ceed III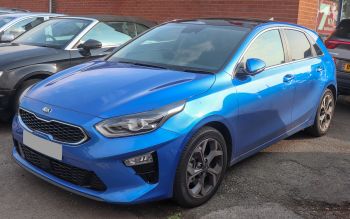 The third-generation Ceed is a continuation of the model, which turned out to be the greatest success of the Korean manufacturer. Particular attention of customers was attracted by the second generation of this car, which surprised both the testers and the competitors themselves with extremely rich equipment, great dynamics, driving properties and great workmanship. The manufacturer set the bar very high for himself, but it must be admitted that the new design does not disappoint in both stylistic and technical terms. The chassis that was developed by former BMW car designer with the "M" emblem contributed to this. Kia has decided to expand its offer with the Proceed model, which now has a body that mixes the coupe style with the practicality of a sedan.
Wheels KIA Ceed III
The feisty style of a modern hatchback will definitely find many modification fans. The perfect element to personalize your own car are the alloy wheels available on our website. We provide a 3-year warranty on all hoops.
... (show more)
... (hide)