SPORTAGE SUV III - od 2010
Alloy wheels for KIA SPORTAGE III
KIA Sportage III generation is a C-class SUV, which debuted in 2010 at the Geneva Motor Show.
History KIA SPORTAGE III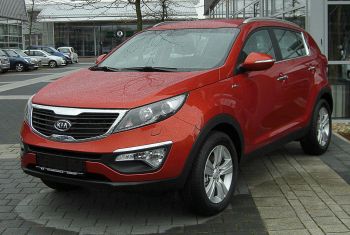 KIA Sportage III with SL code designation, was presented in April 2010. in versions for the Asian and European market. Other continents obtained their versions of this model a little later, but in the same year. The car compared to its predecessor gained a completely new shape with a fashionable silhouette and a very clear character. The body in versions found on the European market can be driven by 2 gasoline engines with power from 135 to 166HP. Diesel engines are also available with a power range from 115 HP to 185 HP. The manufacturer has anticipated both versions with two-wheel drive as well as those with only the front axle driven. In 2014, the body was lifted, which mainly covered the front of the vehicle.
Wheels KIA SPORTAGE III
The extremely popular and successful Sportage model is great for highlighting body features through the appropriate alloy wheel design available on our website. In addition, we offer you accessories such as TPMS sensors that will be used in this modern vehicle.
... (show more)
... (hide)