TPMS programmers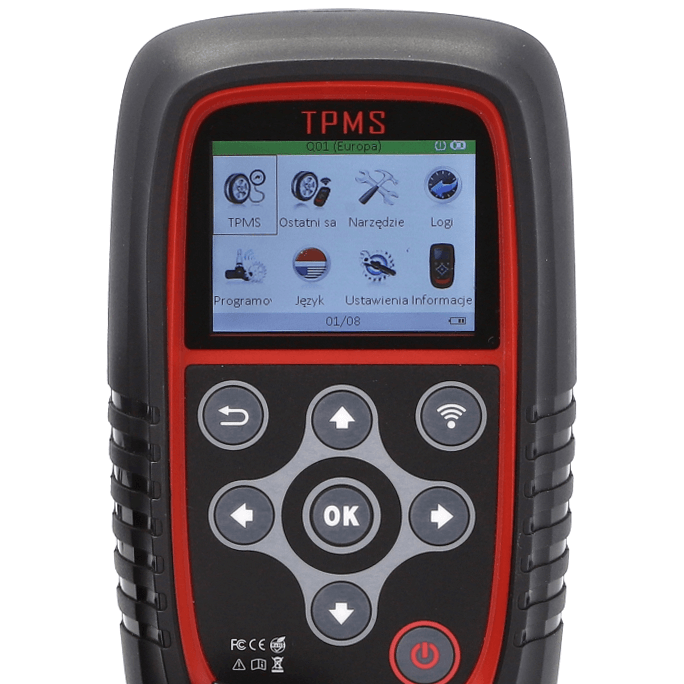 TPMS programmer - diagnosing / copying / programming sensors.
The programmer is a multifunctional device. Thanks to it, you can easily load TPMS sensors with a new ID or copy the ID from the original sensors. Communication takes place wirelessly , and the programmer works at frequencies identical to the tire pressure sensors - 433 MHz or 315 MHz. The operation of the device is very simple thanks to a clear, color, 2.8-inch display and an intuitive menu .
A device dedicated to specialists.
Our TPMS programmers go primarily to service stations, car workshops, or vulcanization throughout Poland and Europe. Thanks to their properties, they prove themselves wherever the service of replacing and installing sensors in wheels is offered. What distinguishes the programmer from LadneFelgi.pl is the ability to program tire pressure sensors for 95% of cars available on the European and American market . If you want to join this group and offer your clients comprehensive service, we recommend our products.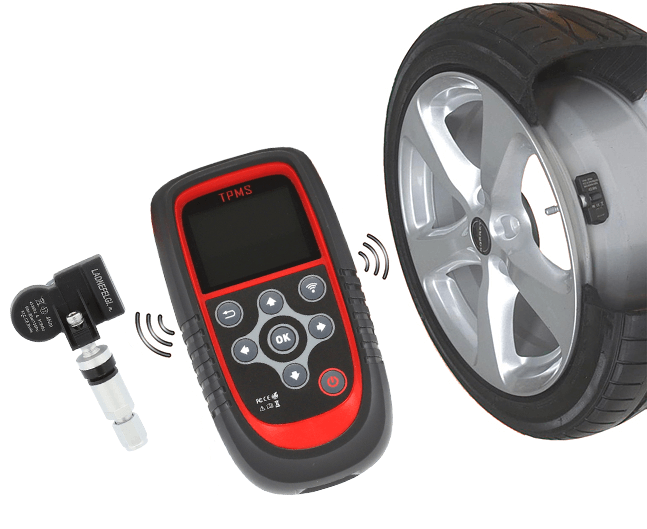 Advantages of the pressure sensor programmer
Diagnosis and reading of parameters of all TPMS sensors available on the market.
Coverage of 95% of cars available on the EU and US market (identical coverage as programmers from Autel and Cub).
Automatic and wireless copying of sensors (so-called cloning), without removing the tires .
Manual copying of sensors (e.g. by uploading ID obtained by the customer).
Programming new sensors (by assigning a new ID).
The built-in rechargeable battery allows for wireless operation for a long time.
Intuitive operation in Polish .
Simple, free device update thanks to a dedicated application.