A3 / S3 / RS3 - 8P - od 2004
Alloy wheels for AUDI A3 8P
The Audi A3 8P is the second generation of the Audi A3 8L, which production began in 2003. The car was built on the VW floor plate.
History AUDI A3 8P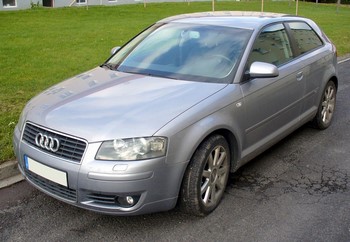 At the beginning, the car was produced only in the 3-door version, but already in 2004 the 5-door variant Audi appeared on the market. In 2007, production of the Audi A3 Convertible began. In 2008, the Audi A3 underwent a facelift and the same year the Sportback body appeared on the market. At the beginning of 2013, the production of the second generation Audi A3 was completed, but at the same time the third generation of this Audi model appeared on the market.
Wheels AUDI A3 8P
The classic size used in the Audi A3 8P is 16 "on 205/55 R16 tires. This is the recommended size for winter, but it is also very often used in summer. For automotive fans, they rims and tires in in larger sizes. Alloy wheels of our company significantly improve the appearance of the car, which also includes an increase in the market value of the car. On the automotive market, we are a leader in the number of wheel models and the quality of our products. A group of satisfied customers return to our store and are once again satisfied with our services and products. Purchases can be made in stationary stores in Warsaw and Gdansk and in our online store.
... (show more)
... (hide)