Wheels Aston Martin
Aston Martin Lagonda Limited is a British manufacturer of luxury sports cars. The name comes from the Aston Clinton Hill Climb race and the name of the partner, Lionel Martin.
History ASTON MARTINA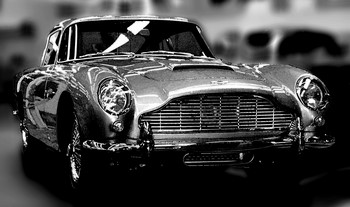 Aston Martin was founded in 1914 by car dealers, Lionel Martin and Robert Bamford. They made their first car in London in 1915, but they used company engines.
Ford bought the company in 1993. It was produced then the DB7 model, which is considered the most beautiful model of this brand. Aston Martin in addition to impeccable appearance, it can also boast of luxurious interior fittings. The car is very elegantly finished inside, used to the customer's taste and has the best portable sound system.
An interesting fact about selected Aston Martin brands is that during 92 years produced fewer cars than the entire Detroit automotive industry in 5 hours and about 75% of cars can still be used.
Wheels ASTON MARTIN
Rims for the following ASTON MARTIN models are most often sold: Cygnet, DB7, DB9, DBS, Rapide, Rapide S, MArtin V12, V8. A wide range of models of aluminum wheels only with us. We have alloy wheels for almost every car. We offer over 1000 models to choose from. Each of them differs in style, pattern and size.