Wheels Mercedes
The history of the three-armed German star began 100 years ago. The creators of the Mercedes brand were three men, named after the daughter of one of the owners. The brand name is synonymous with exclusivity and quality.
History Mercedesa-Benz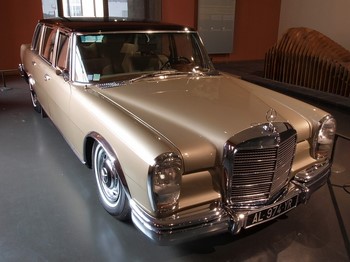 With the discovery of a high-speed engine, Benz founded Benz in December 1883 in Mannheim; Co., and in November 1890 Daimler-Motoren-Gesellschaft (DMG) was founded in Cannstatt. To make the products universal and recognizable, both companies tried to find a typical trademark. First, the trademarks were the names of the discoverers, "Benz" and "Daimler". Daimler-Motoren-Gesellschaft (DMG) products got a completely new brand - "Mercedes". The paths of Benz and Daimler's companies merged because of changes in the German economy that were initiated by the government during World War I. Both companies, which have so far competed with each other in the construction of engines and car bodies have been linked by an agreement that guarantees them economic stability. Both companies were in this relationship until 1998.
German Mercedes decided to buy the majority of shares in the American company Chrysler. Both companies were to get huge benefits. Daimler-Benz got a chance to access the US market, but Chrysler hoped to borrow the advanced and reliable technology that Mercedes models were known for. The coalition that began life was named DaimlerChrysler, but it lasted only until May 14, 2007. Due to Chrysler's financial problems, Daimler's decision was to get rid of the shares of the Cerberus financial consortium. Parting gave a chance, from now Daimler AG - the name of the concern, while Mercedes-Benz is the name of one of the brands of this group, to broadcast the company again, and Chrysler paid its debts.
Wheels MERCEDES
Mercedes-Benz built cars that won the hearts of customers who were willing to pay a lot of money for these amenities through quality and innovation. The current collection includes 550 vehicles.
A wide range of Mercedes alloy wheels models. Racing Line wheels have JWL, VIA, ASO, ISO certificates and are covered by the manufacturer's warranty for a period of 36 months. We also have tires for every car at surprisingly attractive prices. Visit our store in Warsaw or Gdansk, the seller will advise and help in choosing the right rims.