Wheels Hyundai
The history of the Hyundai brand began in 1947. The founder was Chung Ju-Younga, and the company was called Hyundai Engeenering and Construction, he dealt with the construction zone. In 1967, the Hyundai Motor Company was founded, whose activity became the production of cars.
History Hyundaia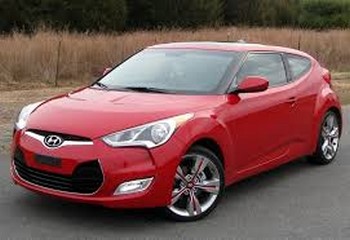 The Hyundai brand knew that only cooperation with experienced competitors would allow it to enter the automotive market. Cooperation with Ford was established and the Cortina model was created. In 1974, the Korean manufacturer created his own car model, which entered production the following year, it was Hyundai Pony Ford and Hyundai cooperated until 1985. Cars began to be exported to other countries where they were used as taxis. The Korean brand has become the second largest brand in Asia, and foreign sales have had a growing share in its development. In the eighties, the brand has already achieved a great success, it has become a recognizable brand in the world. In Europe, cars of this brand presented themselves in 1978. In 1995, the continent of Europe began to be the largest customer of the Hyundai brand. In 1986, the concern also debuted on the American market.
In 1999, the Hyundai concern took over the Kia brand, and found the Hyundai-Kia Automotive Group. In 2000, the Korean manufacturer occupied the Chinese market and opened a assembly plant there. After 2000, Hyundai's position was very strong. The Korean manufacturer is constantly modernizing its models.
In 2003, Hyundai Motor Europe created an office and research and development center in Russelsheim near Frankfurt for EUR 55 million. In 2007, construction of the Hyundai factory in the Czech Republic was started. The Hyundai European Design Center has officially been operating in Russelsheim since 2006.
Wheels HYUNDAI
The most-sold rims for the following Hyundai models: Accent, Atos, Coupe, Elantra, Galloper, Getz, Grandeur, i10, i20, i30, ix20, ix35, ix55, Lautra, Matrix, Santa Fe, Sonata, Terracan, Trajet, Tucson, XG.
We invite you to shop in our stationary stores in Warsaw and Gdańsk. There you will find aluminum wheels and steel wheels for your car. We also offer nokian tires and other well-known brands at great prices.