Wheels Jeep
It is unclear how the Jeep brand name was created. There are currently several different theories on this subject. The American army and the world called the vehicle "Jeep". We know from unofficial data that it could have been created from pronouncing "GP" sounds (Ji-Pi), which is short for "general purpose". The raw olive-colored vehicle firmly strengthened on the pages of history.
History Jeepa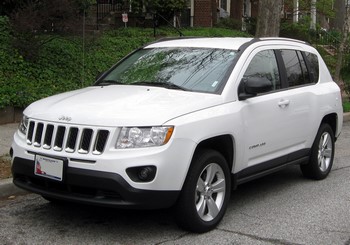 The first car of this brand was created for the American army. The 'civil' Jeep was only produced in 1944. The vehicle prototype was created in a very short time 49 days. The prototype designer was Willys Quad, Willys-Overland's Vice President of Engineering - Delmar G. Roos. Ford presented the Model GP, which was powered by an engine adapted from a farm tractor. After the war, Chrysler secured the "Jeep" trademark. The first "civil" Jeep CJ-2A was produced in 1945.
In 1953, Willys-Overland was taken over by the Kaiser Company. In 1962, the Wagoneer Jeep used the first 4x4 automatic transmission in the vehicle. In 1970, the Kaiser Company was bought by American Motors Corporation. In 1987, Chrysler Corporation also invested in American Motors Corporation. The Jeep brand was taken over by the new owner Jeep / Eagle Division. In 1998, Chrysler Corp. together with the company that makes Mercedes-Benz cars, they formed DaimlerChrysler. In 2007, Daimler sold his shares in the company to an American investor for EUR 5, 5 billion.
In 2003, his debut showed the best-equipped Jeep of history - Wrangler Rubicon. The name was created from the heaviest off-road trail. The new Jeep has Dana 44 drive bridges as well as differential locks activated by a button.
Wheels JEEP
The most-sold rims for the following Jeep models: Cherokee, Commander, Compass, Grand Cherokee, Patriot, Wrangler, Wrangler Unlimited.
Rims for all seasons. For the summer, we recommend beautiful alloy wheels with polished finish, for the winter, silver alloy wheels or steel wheels. The largest selection only with us, we invite you to branches in Warsaw and Gdansk.