Wheels Volvo
Volvo Car Corporation is a Swedish company that manufactures passenger cars belonging to Geely Automobile.
History VOLVO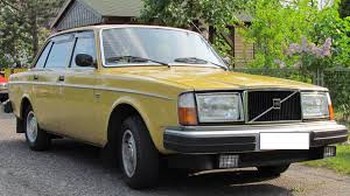 Officially, the date of foundation of the Volvo brand is considered April 14, 1927. On this day, the production of the first car of this brand, called OV4, popularly known as "Jacob" began.
The Volvo Technical Center was opened in the early 1970s, testing new vehicles there. In 1964, Volvo acquired one-third of DAF shares.
Passenger cars have been produced since 1999 by the Volvo Car Corporation, which belongs to the group - Ford Motor Company. Manufacturers Volvo and Ford have half the rights to this brand. Volvo Car Corporation acquired the Chinese company in March 2010, then it was sold for $ 1.8 billion to Geely.
The Volvo Group is currently thriving and has factories in 19 countries around the world. The founders of the joint-stock company had the concept of providing cars adapted to the Scandinavian climate and Swedish roads, so the focus was on reliability and high quality construction.
High-quality Volvo rims for your car
The most-sold rims for the following VOLVO models: C30, C70, S40, S60, S70, S80, V40, V50, V70, XC60, XC70, XC90. At LadneFelgi you can buy a whole set of wheels for your car. Do you want to get an original look of the car? We invite you to shop at our company. You get a 3-year warranty on alloy wheels. We also have pirelli tires showing outstanding properties and tires of other known brands.