Wheels Ford
Henry Ford, as a child, looked at cars that were powered by steam with great interest, and this is where his passion for cars began. This fascination led to the emergence of the recognized automotive brand in the world, Ford.
History Forda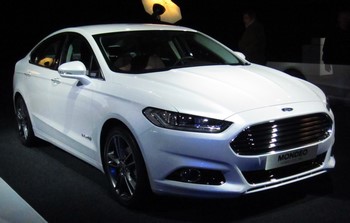 The Ford brand was founded in 1903 in the United States. In 1904 it was the opening of the first foreign enterprise in Canada. It is in Canada that American Ford models are manufactured to this day. In 1908 the Ford Model T was released. By 1928, when its production was discontinued, a total of over 15 million copies of this model were produced. A good model was Ford Model A produced in 1927. By 1931, over 4.3 million units had left the factory.
During World War II, the Ford GPW model was manufactured in Ford workshops. It was produced for the army. The fantastic sale of the war to almost all available models from that time forced Ford to limit production, because if it controlled more than 60% of the market, the antitrust authority would give huge penalties.
In the 1990s, closer cooperation was established with the branch in Germany. The most famous passenger model was the Ford Taurus, which replaced with the modern Five Hundred model in 2005. However, the most popular Ford car in the US is a pick-up.
Wheels FORD
The most-sold rims for the following Ford models: C-Max, Cougar, Escort Classic, Escort VII, Fiesta, Focus, Fusion, Galaxy, KA, Street KA, Kuga, Meger, Meverick, Mondeo, Puma, Ranger, S-Max , Transit.
Our company's offer is very wide, we offer: alloy wheels, steel wheels and tires. For Ford at a great price we have nokian tires that are popular among customers. One of the more popular tire sizes is 205/55 r16.