Wheels Dacia
The history of Dacia began in 1943, when the Uzina de Autoturisme Pitești company was founded with a factory in Pitesti producing aircraft engines.
History DACIA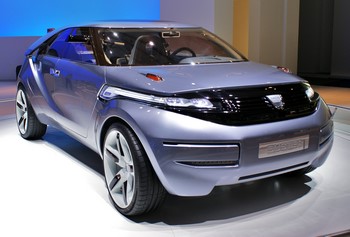 In 1966, the construction of the factory was completed. Residents of Romania tried to produce their model under the name Mioveni, but in 1968 cooperation began with the Renault brand. Production of vehicles based on Renault cars began. The first Dacia vehicle was the 1100 model, which was modeled after the Renault 8 model.
In 1976, Dacia finished working together with Renault and began production using technology from other manufacturers. One of the last models before disconnection was the Dacia 2000 model, based on the Renault 20 model. The Dacia brand in 1995 began manufacturing a vehicle built exclusively for them called Nova. The car was invented only by Romanian employees on the floor plate and used the solutions from the Peugeot 309. The brand Dacia was bought by Renault in 1999. The French now own 99, 43% of Dacia's shares.
The Renault Group, when it launched the Logan model program in 2004, chased the global car markets. Dacia's position has strengthened significantly in Europe, but also outside of it, the brand has also entered the market of India and Iran.
The Dacia brand has a lot of attributes to get customers. It offers modern, trouble-free and large cars at a good price. The cars are designed by Renault. Rational advantages and meeting the requirements for cars combined with belonging to the Renault group are an advantage that helps the Dacia brand gain new customers.
Wheels DACIA
The most-sold rims for the following DACIA models: Duster, Logan, Sandero.
Only with us you can buy a set of wheels at an excellent price! Aluminum rims and tires for all seasons. 195/65 r15 tires are very popular.