Wheels Nissan
Currently, many existing automotive concerns did not immediately produce cars. In the case of the Japanese concern Nissan, it has been producing cars since the company's existence.
History NISSANA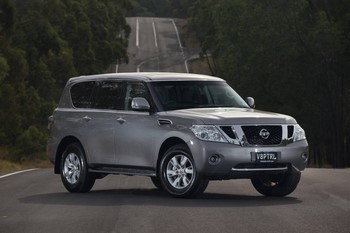 The company's history dates back to 1911, when in Tokyo Masujiro Hashimoto, opened the production of cars called Kwaishinsha. In 1914, the first car was produced, which was called DAT. The name comes from the first letters of the names of people who worked on its creation.
In the early 1930s, the "Datson" prototype was produced, which was later renamed Datsun. When most of DAT shares had Tobata Casting. It can be noted that the holding company, which brought together car parts manufacturers, was formed from 1928. In 1933, companies came together, and at the same time it was Nissan's first year of vehicle production. The brand name comes from the name of the company's president, namely from the combination of syllables - Nihon Sangyo. The first mass-produced car was Datsun, which was built since 1935.
During World War II, Nissan dealt with the production of cars for the army. He also produced aircraft and engines, and returned to creating passenger cars in 1947. It was also then that cooperation with British Austin began, resulting in the creation of a license vehicle in 1953. In 1969, the appreciated 240Z appeared on the market. Of the most recognizable Nissan cars, the Micra, which was created in 1982, is worth mentioning. Attention should also be paid to the Nissan Note and Juke and Qashqai, which is currently on the market the second generation.
It is also important that in 1999 a coalition between Renault and the Nissan brand was approved. The creation of a new, exclusive Infiniti brand is quite an important fact. Currently, cars of this brand have been present in Europe since 2008. In 2012, the company confirmed its intentions towards the return of the Datsun brand.
Wheels NISSAN
The most-sold rims for the following NISSAN models: Space Wagon, 350, Almera, Cubbe, Interstar, Juke, Kubistar, Maxima, Micra, Murano, Navara, Note, NV200, Pathfinder, Patrol GR, Pic up,Pick up, Pixo, Primaster, Primera, Qashqai, Terrano, Tiida, X-trail.
Amazing alloy wheels for Nissan in all sizes. Our wheels are certified and we give them a 3-year warranty. We also sell winter and summer tires of all known brands. We invite you to visit our branches in Gdańsk and Warsaw.