Wheels Chrysler
In 1925 Walter Percy Chrysler created his own enterprise and started the production of vehicles he designed. Chrysler quickly built a popular brand on the US market.
History CHRYSLERA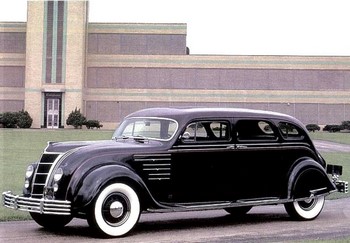 In 1936, Chrysler was the second largest car manufacturer. The advanced technology used and the high level of engineering contributed to the development. Chrysler was modeled on the technology used in the military industry. Oil and air filters, high compression engines, coolants, hydraulic brakes, engine rubber supports to reduce vibration during operation are applications that the Chrysler brand can boast of.
In the early 1960s, the Chrysler brand surprised competition with the design of its cars. As the only American manufacturer, it applied a new "Unibody" chassis design or monocoque to its cars. The British Rootes Group was founded in Great Britain, in France it was Simca brand cars, while in Spain it was Barreiros. At the end of the 70s, the Chrysler brand again decided to fight for being on the automotive market. However, the 1980s turned out to be a difficult period in the history of the brand. The company created another AMC brand, which since 1987, was responsible for the distribution of Jeep off-road vehicles.
In the early 1990s, Chrysler again tried to invade Europe. He started producing Jeep cars in Austria, and again in Great Britain in 1993. Jeep has become one of the best-selling Chrysler models. The company has been cooperating with the Indian company TATA Motors since 2008.
Wheels CHRYSLER
The most popular rims for the following CHRYSLER models are: 300C, 300M, Crossfire, Grand Voyager, Neon, PT Cruiser, Sebring, Stratus, Voyager.
In LadneFelgi's offer you will find aluminum wheels, steel wheels and tires. We invite you to our branches in Warsaw and Gdańsk, where you can see and buy rims for your car. All packages prepared for dispatch are carefully secured and packed. We work with a reliable courier company DPD, thanks to which the goods are delivered within 24 hours of posting.