Wheels Seat
Seat is a Spanish company dealing in the production of passenger cars, currently belongs to the Volkswagen group.
History SEATA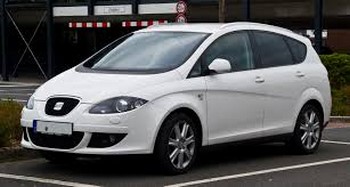 The company was founded in 1950, and the founders of this company included National Institute of Industry - 51%. The first model called 1400 was developed thanks to the FIATA license. Production of this car under the name SEAT 1400 began in 1953 in Barcelona.
The second model of the seat was released four years later, it was the famous small model 600. Seat for many years modernized and developed plants to develop the company. In 1980, the National Institute of Industry bought its shares from Fiat. Thanks to this, Seat became the first fully Spanish car manufacturer. 51% of the company's shares were bought by VW in 1986, thanks to which it took control of the company. Later he acquired further shares up to 79% in order to obtain 99.99% in the 90s.
Since integration with the VW group, Seat has gained a greater reputation. The brand offers a wide range of models that are distinguished by design. Seat exports most of the production, the brand has seen an intensive increase in sales, one can speak of the good condition of this company.
Wheels SEAT
Aluminum wheels for the following Seat models are the most-sold: Alhambra, Altea, Arosa, Cordoba, Exeo, Ibiza (III, IV, V), Inca, Leon, Toledo.
The largest selection of aluminum rims at LadneFelgi. We also offer new steel rims. All brands of tires have also been added to our offer. Yokohama tires have very good parameters and can be bought at a very attractive price.