Wheels Toyota
Toyota is a brand of cars that are produced by the Toyota Motor group. It is a brand with 14th place in the world in terms of turnover.
History TOYOTY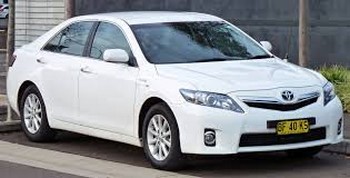 Currently, Toyota is the largest Japanese car manufacturer. The company was founded before the Second World War in 1918 by Sakichi Toyoda, and in the following years was developed by his son Ki'ichiro Toyoda.
During about 80 years of history, the company has gained the reputation of a car giant. At the beginning of its existence, the company was not associated with the automotive industry, but with the textile industry - it produced spinning looms. In 1933 a department dealing with the production of cars was created. The Toyota A1 prototype was created in 1935, a year later Toyota AA began to be produced.
Production of this brand's cars resumed after the war in 1947, the next prototype was created in 1951, it was inspired by the design of the Jeep MB car, thanks to which the Land Cruiser series was launched. The first generation of the most popular Toyota model - Corolla was released in 1966.
Toyota was the first in the world among car manufacturers to release a passenger car with hybrid drive in 1997, it was the Prius model. The BrandZ Top 100 report, which is compiled every year, shows that the Toyota trademark is currently worth about $ 30 billion.
Rims for the most popular Toyota models
Rims for the following models of the brand are most often sold TOYOTA: 4 Runner, Auris, Avensis, Aygo, Camry, Celica, Corolla, Hilux, IQ, Land Cruiser, Land Crousier, MR2, Picnic, Previa, Prius, Rav4, Starlet, Tundra, Uerso, Yaris.
For lucky Toyota owners, we offer beautiful and elegant alloy wheels. You can choose the right tires. Our qualified sellers will make every effort to help you make the right choice.