Wheels Volkswagen
Volkswagen is a German manufacturer of cars that are produced by Volkswagen AG. The word Volkswagen means "People's car" in Polish.
History VW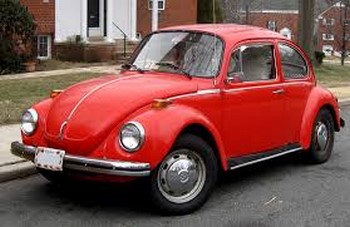 The history of this concern began in 1931, when Zundapp asked F. Porsche to design a cheap car. It was given the name Type 12. In cooperation with NSU, this project was developed and a Type 32 prototype was obtained.
Ferdinand Porsche met Adolf Hitler in 1933, who asked Porsche to be the court constructor of Germany. The following year, he presented the legendary Beetle project to the German government. He met Hitler's expectations by proposing this cheap family car. Adolf Hitler's intention was to relieve the railways.
Volkswagen production began in 1937. After building nine prototypes, the Porsche type 60 project was approved for serial production. The organized official state ceremony in 1938 was to prove the actual announcement of the production. At that time, the foundation stone was laid for the construction of the future factory.
Thanks to the affordable price of the created car and the introduction of new models, the Volkswagen brand has been hailed as one of the largest car manufacturers in Europe. The premiere of the VW Passat took place in 1973, and the production of "hunchbacks" ended in 2003 in Mexico. In the spring of 1974 VW golf went on sale, whose silhouette turned out to be more practical compared to the "hunchback".
High-quality Volkswagen rims for your model
The Volkswagen representative office in Poland was officially opened in 1991. In May 1992, the company "Volkswagen Poznań" was created, which currently deals with the production of Transporters T5 and VW Caddy.
You don't know which rims model will fit your Volkswagen? Call us, we will help you choose the right rims and choose good tires at an attractive price. For customers with smaller requirements we have steel wheels ideal for use in any season. We invite you to our stores in Gdańsk and Warsaw, we offer many models of aluminum wheels there.