Wheels Lancia
Vincenzo LANCIA wanted to create his own business and colleague, Claudio Fogolin created a company whose name derives from his name. From the beginning, LANCIA cars were distinguished by innovative technologies.
History LANCIA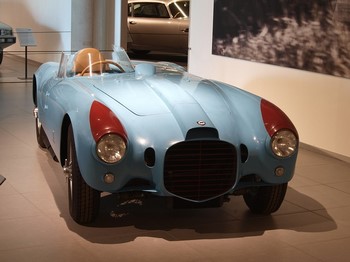 In 1908, the first vehicle made by the Italian designer was the Tipo 51 or 12 HP model, later the name was changed to Alpha. LANCIA Theta has been produced since 1913 and was the first in Europe to use full electrics.
The first successful car was the Lambda model from 1922. Stand out: self-supporting body and independent front suspension. In 1933, the August model sedan debuted with hydraulic brakes. It is also worth adding that LANCIA was the first to produce V4 and V6 engines for mass production. There were also attempts in Formula 1, but from financial problems from 1956 cars were presented under the brand Ferrari.
An important year was 1969. LANCIA switched to Fiat, but cars were still being manufactured under their name. The cars have kept their own style. This is confirmed by the Lancia Stratos model from 1972. The first car that was developed together with Fiat is the Beta model. In the 1980s, the company also established cooperation with Saab.
In 2014, the LANCIA brand announced that the company's models will be withdrawn from all markets except the native Italian one. The manufacturer is not going to expand its model line and will only offer the Ypsilon model, which has been on the market since 1996. Currently, there are also Lancia Delta, Thema, Musa and Voyager.
Interesting facts about LANCIA is worth knowing that in Italy there is a luxury association of fans of the LANCIA brand, however admission is conditional on having at least six LANCIA cars.
Wheels LANCIA
Wheels for the following models of the brand LANCIA are selling the most: Delta III, Lybra, Lybra SW, Musa, Phedra, Thesis, Y, Ypsilon, Zeta.
Our products are covered by a 36-month warranty. They have the necessary VIA, ISO, ASO, JWL certificates. We have rims for both summer and winter. If you do not know what to decide - steel or aluminum rims, call us we will help you in choosing.